Create a product in 5 steps
We can turn your ideas into a new product! We also work closely with our sister companies in the Haco Group. Each location has its own specialties, allowing us to develop any snack you want!
When it comes to packaging, logistics and marketing, we are also happy to think along with you to make your product completely according to your wishes. The order quantities per newly developed recipe are in consultation. Contact us via the contact form to discuss the possibilities.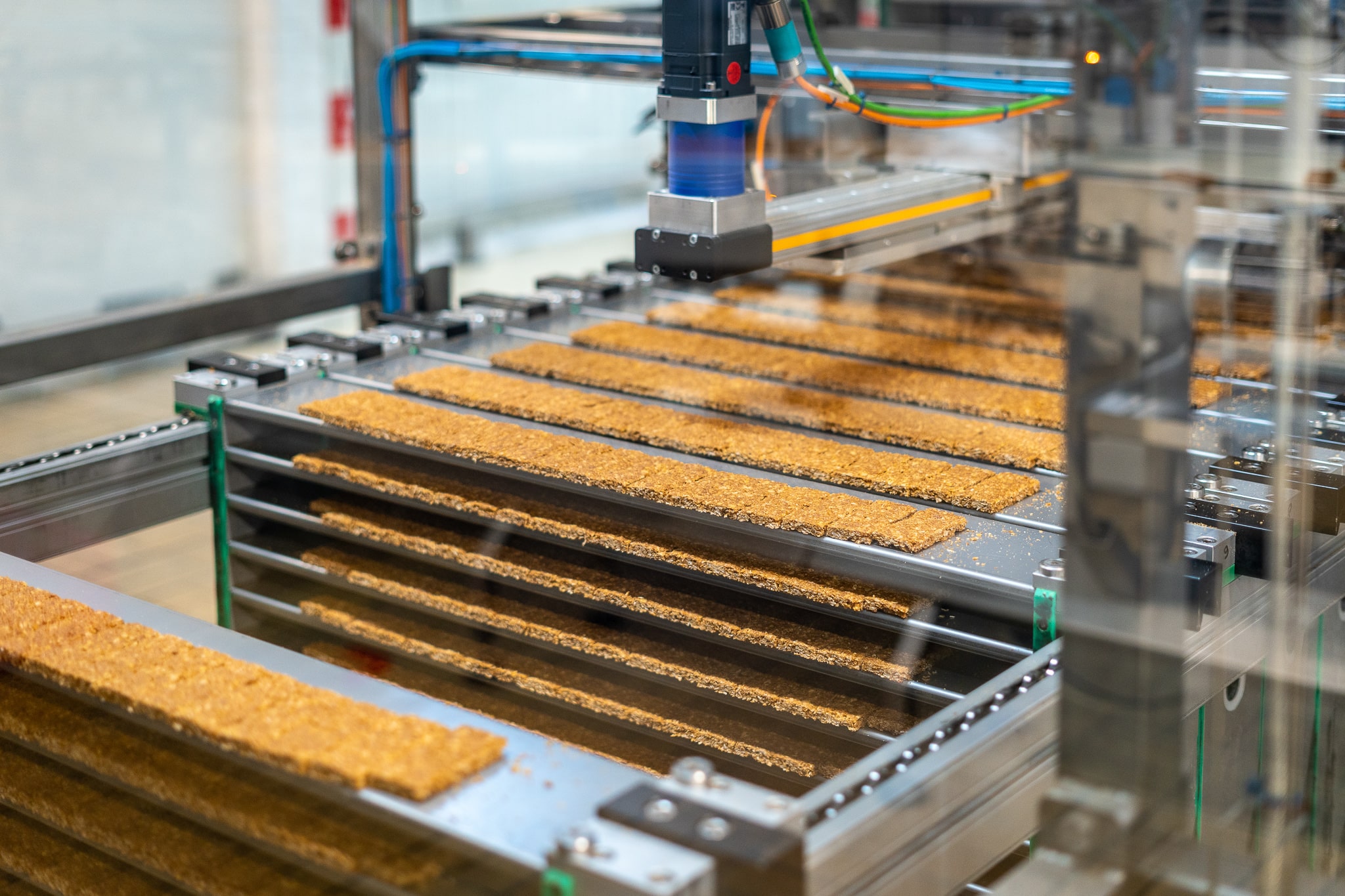 We work exclusively with:
For cereal bars, the following shapes are possible in our production process: flat and dome. A drizzle, sprinkle, base or full coating can be added. The size and weight of the bar depends on the ingredients used.
Crunchy baked granola bars full of oats and other tasty ingredients. The baked granola bars can be single or double packed in a wrapper.