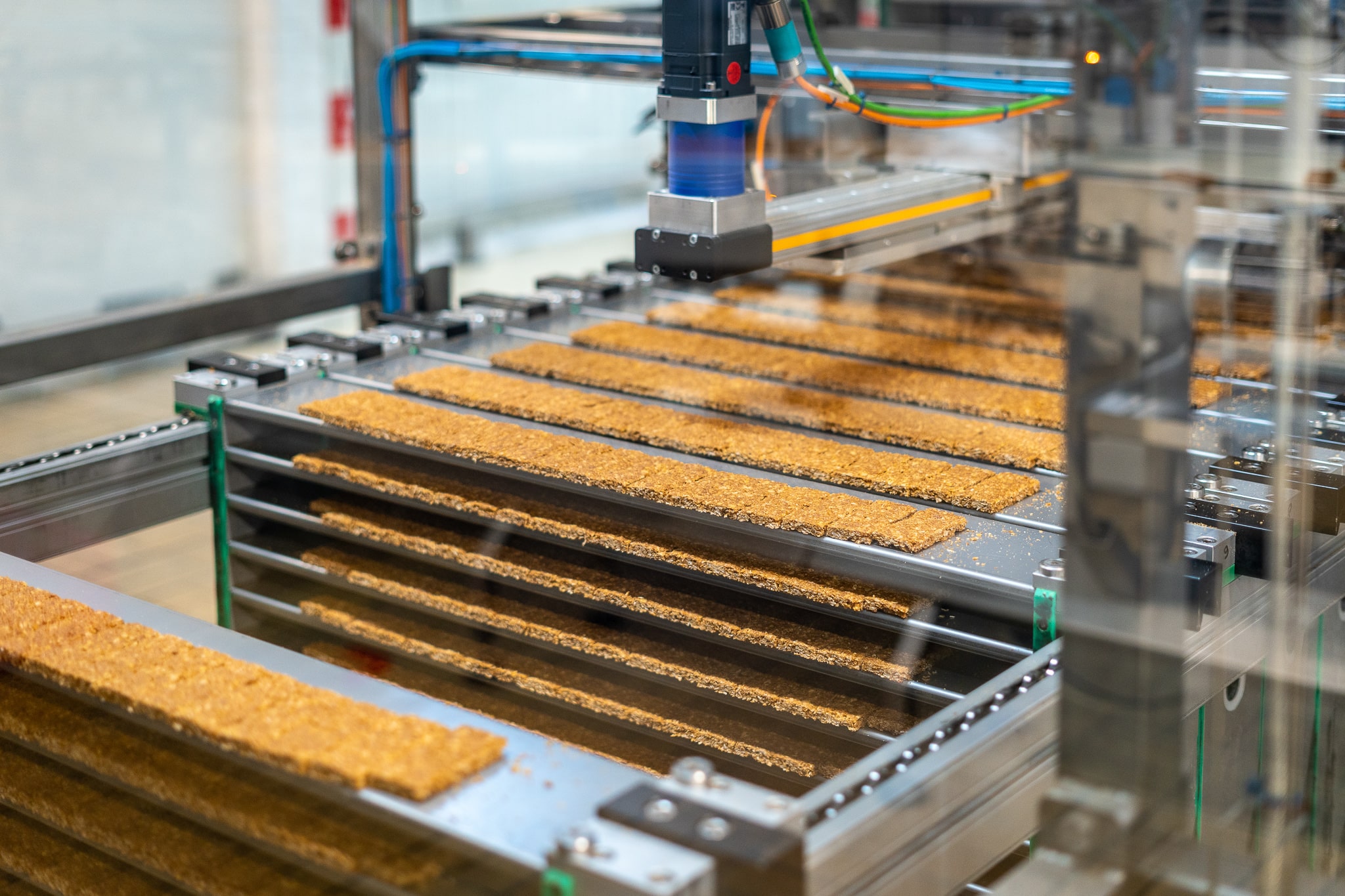 Private label food manufacturers
Your private label food manufacturers partner – Ravensbergen Food B.V.
Ravensbergen Food has been a well-known private label manufacturer within Europe for many years. All major retailers know how to find us directly or through the Haco Group for the development of own brand granola bars and cereal bars. Ravensbergen Food is specialized in developing and producing all type of bars, this also includes matching, for example, A-brand products. We already produce for domestic retailers such as Albert Heijn, Jumbo and Superunie. We also produce private label bars for well-known retailers such as Aldi, Lidl, Pam Panorama and Colruyt. Our factory is situated in Sassenheim, directly near major highways, Schiphol and the harbour of Rotterdam. This makes us flexible for all kinds of transport for the domestic and international market.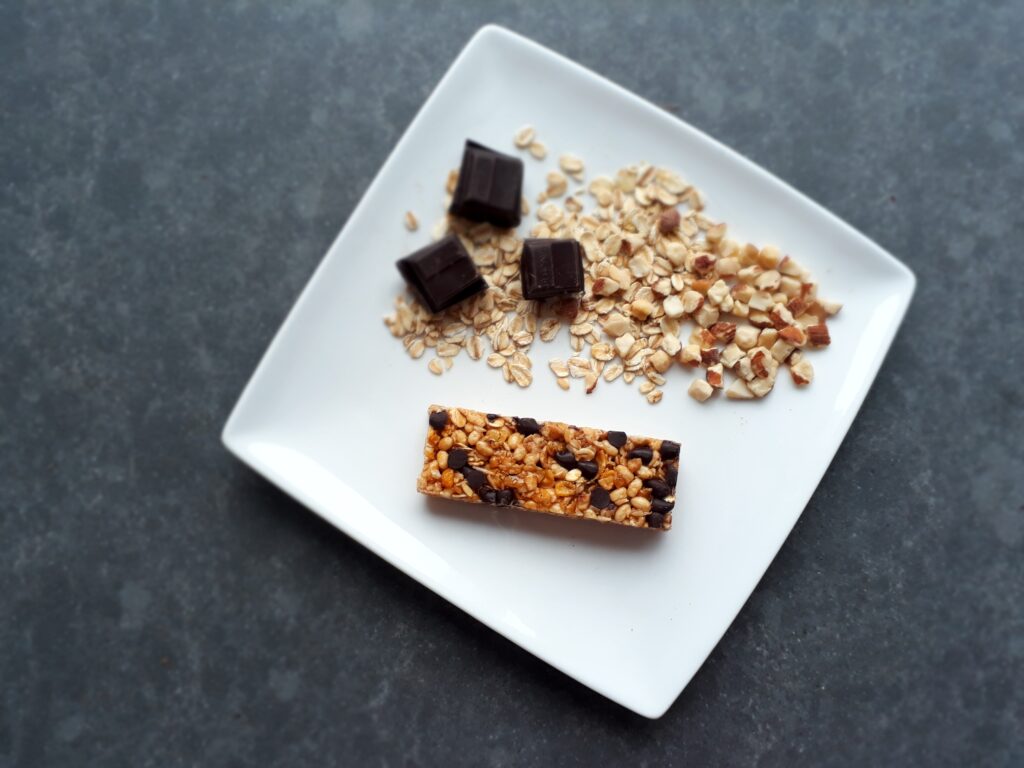 Why choose Ravensbergen Food for private label food manufacturers
As Private Label Food Manufacturer we have years of experience working with various retailers. We enjoy working with a retailer to develop great Private Label products together. We might also have to subscribe for tenders to eventually produce for a Private Label. Our flat organization allows us at Ravensbergen Food to move quickly and can ensure a quick launch to the market. We have experienced and trained personnel in all levels of our organization. As private label food manufacturers we believe it is important to build a relationship with retailers to continue building the category together. This includes advice on product improvements and bringing innovations on the table. We ensure that a dedicated sales person serves as the contact person, who can be cal
Because of the good cooperation with the sister companies of the Haco Group, we can also offer the Private Label customers a larger assortment than we can produce ourselves. We want to be a long-time partner for our customers.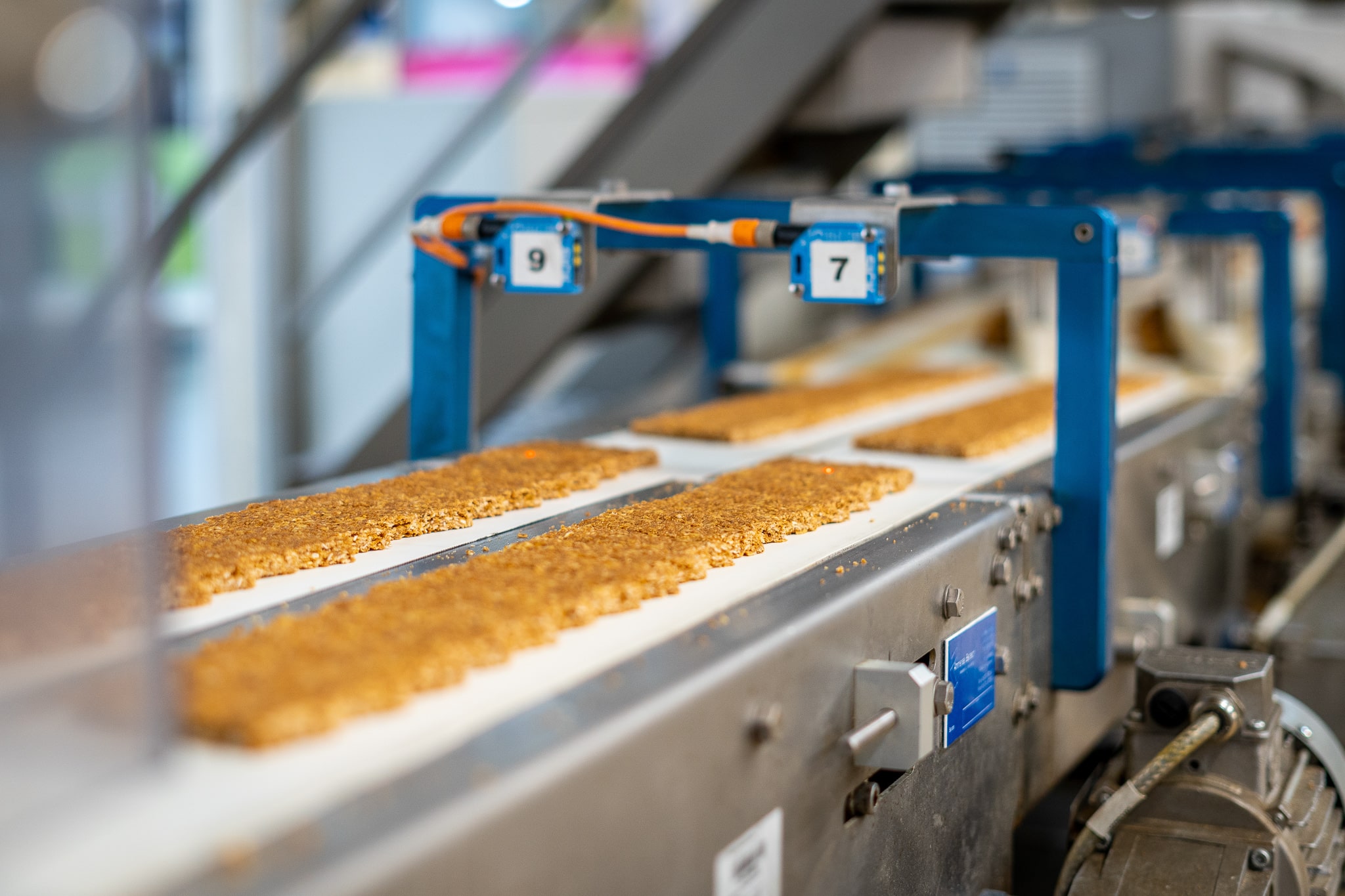 We ensure quality as private label food manufacturers
We have in-house trained production people to do quality control. And of course we work according to all hygiene and food safety standards in the food industry. As Food manufacturer in Europe it is important to be certified by organizations such as BRC and IFS. Ravensbergen Food's quality management system is monitored through unannounced audits based on the BRC and IFS standards. Our ethical standards are assessed during a SMETA audit by SGS. SMETA stands for "Sedex Members Ethical Trade Audit" and is an assessment system aimed at ensuring ethical trade at companies. To correctly assess risks of cross-contamination with allergens, vital analyses are used.
Any questions? We're happy to help!
If you have any questions about our practices or procedures we have as well-known Private Label Food manufacturer in Europe, than please fill out the contact form. We will put you in touch with the appropriate department. We are here to help you with developments, quality questions or sales related topics. Because of our experience, we are sure we can help you start a Private Label quickly.
Contact form
Need additional information?
Let us know how we can help you with via the contact page.