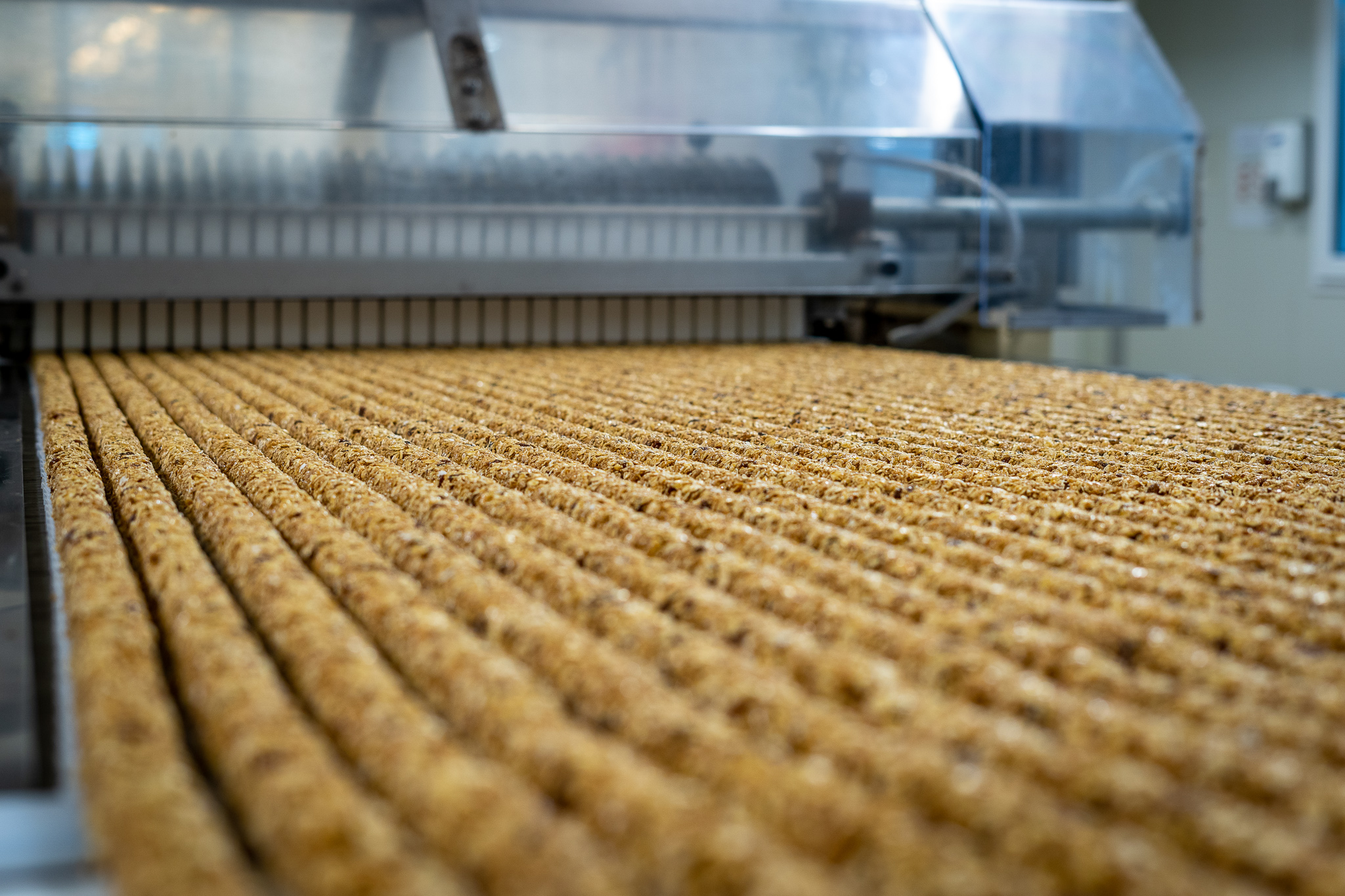 Product development in the food industry. We make your bar with our passion.
Ravensbergen Food is specialised in the production of bars. We have years of experience of product development in the food industry in making cereal bars, as well as a bake competence. We can make cereal bars, nut & fruit bars, protein bars, kids bars and every other type of bar you like. Together with our colleagues from our sister companies Haco and Gutscher Mühle from the Haco Group we offer the customer a large portfolio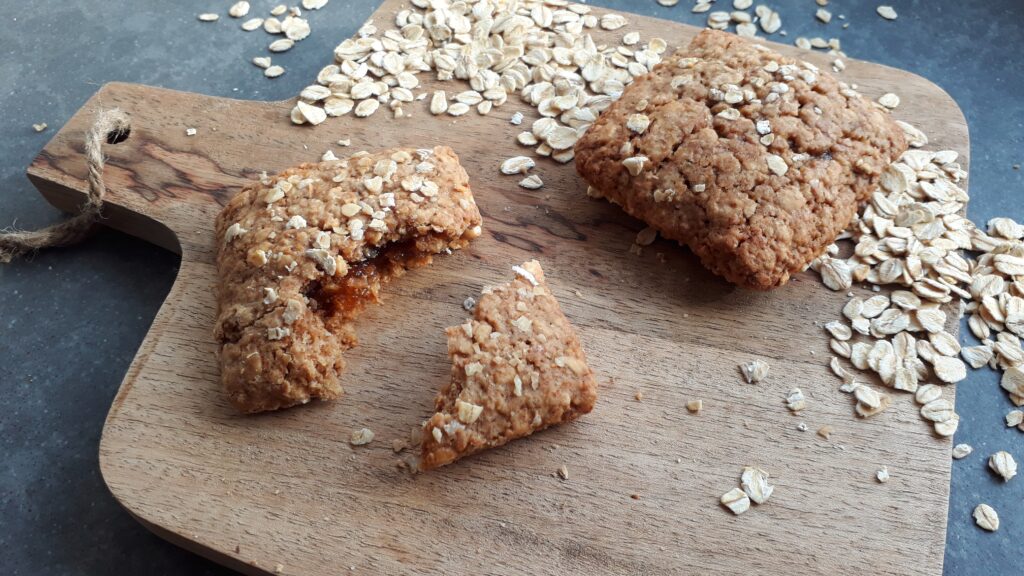 Why choose Ravensbergen as food product developer?
If the type of bar you like is not available in our assortment, we can develop this with our R&D department. In the snack industry we are a well-known food product developer. The cereal bars will come in different shapes, for example flat or dome and with different decorations such as sprinkles, chocolate bottoms of fully coated. The size and weight of the bar depends on the ingredients used. We can also consider sustainable initiatives such as Rainforest Alliance Cocoa and Hazelnuts, Fairtrade chocolate or RSPO certified palm oil during development. We are also SKAL certified, so can also produce organic cereal bars and granola bars. As food product developer we like to provide a lot of option.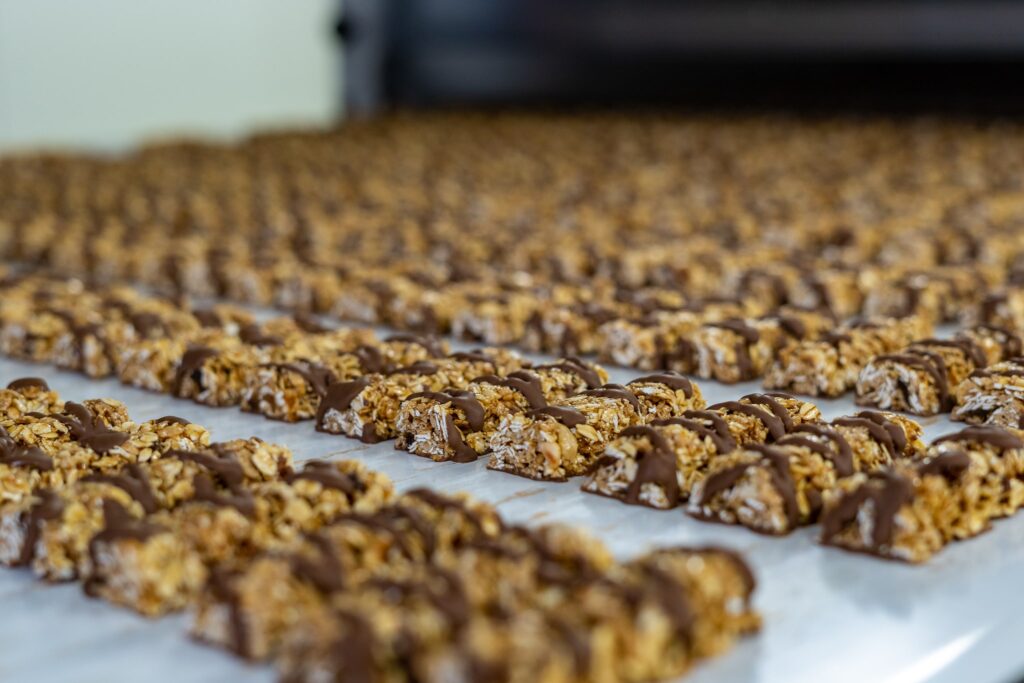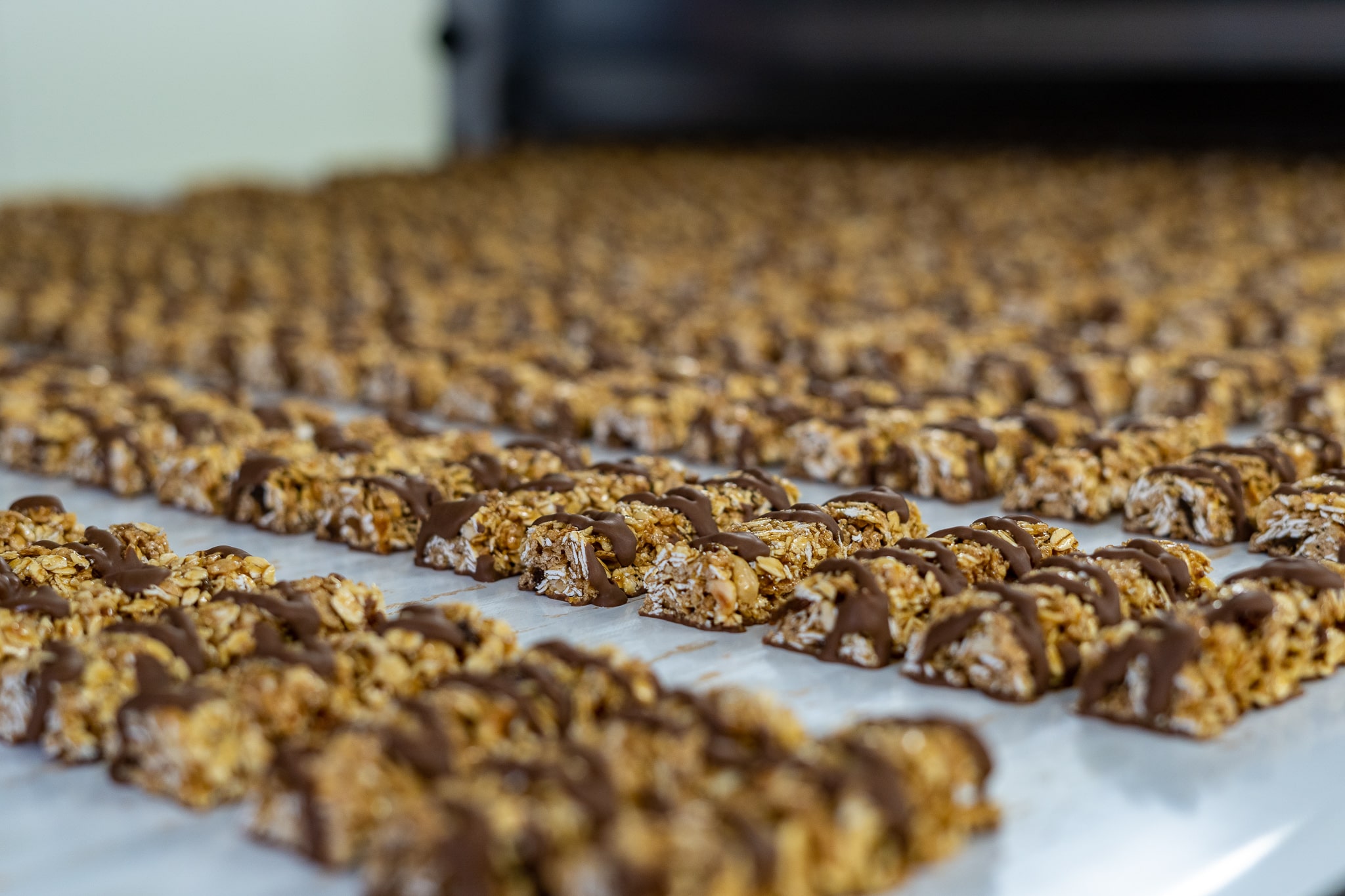 New food product development
Ravensbergen Food and the Haco group are investing heavily in new food product development with new production technologies to make every customer's wish come true. Each factory has its own competence, but together the Haco Custom Made snacks already has a wide range. To get to know the customer's wishes, we work with a 5-step product development in the food industry: It starts with the customer's briefing to our sales department. We ask that you fill out a briefing form to find out roughly behind the requirements and some more information for our R&D.
This briefing can be done online via Teams, but also a real meeting is nice to get to know each other right away. Then our Product Developers translates this briefing into a recipe. Raw materials will be sourced and a first kitchen sample will be made. After the kitchen sample has been approved, we test the recipe on the production line to make sure that it can be processed in larger quantities. Once the product is approved, the artwork phase starts and the logistical details are clear. Ready for 1st production! After the evaluation of the 1st productions, hopefully many more satisfied orders will follow.
Any questions about our product development in the food industry? We're happy to help!
Do you have great new product ideas or questions about Ravensbergen Food? Then please fill in the contact form. Our sales department will contact you to further investigate your wished. Maybe we can help you with the full development of a new bar or do you already have a recipe but not the production line or capacity to produce on. We are here to help. The minimum order quantities for cereal bars and crunchy granola bars depend on recipe, weight and size. So we arrange this in consultation with the customer. If it turns out to be a possibility for cooperation from both sides, we will start the project internally. Our product developers will start the product development and we will go for a quick market launch!
Contact form
Need additional information?
Let us know how we can help you with via the contact page.